Volkswagen T1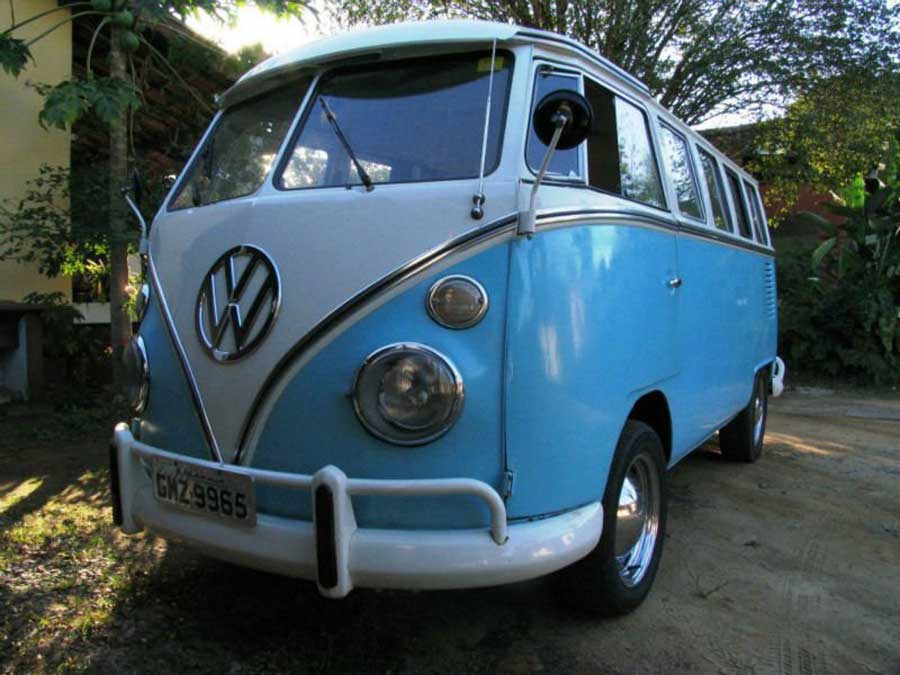 Volkswagen T1
Ben Pon, the German importer of the VW, saw in the spring of 1947 a curious trolley for the transport of heavy materials set up on the basis of the Beetle. This extraordinary "vision" gave him the idea to sketch a simple drawing of what would later be the most famous Transporter T1. The success was enormous and immediate, thanks to the robustness, simplicity and versatility of this commercial vehicle. Later it became the myth of a whole generation, the Hippie one, configuring itself as a "hippie Volkswagen van" thanks to the Samba (two-tone with opening roof and oval glass on the roof) and Westfalia (camper) versions. The T1 was produced until 1967 in almost 1,800,000 units.
This vehicle is now very popular with even the most extravagant couples on their wedding day, as it can revive unique emotions. Available in the rental car with driver version and in the fantastic "Tiffany" colouring, this vehicle could also be transformed into a "street food" bus for an unforgettable aperitif.
Rent it exclusively from Milan car hire!