Rolls Royce Silver Cloud – 1955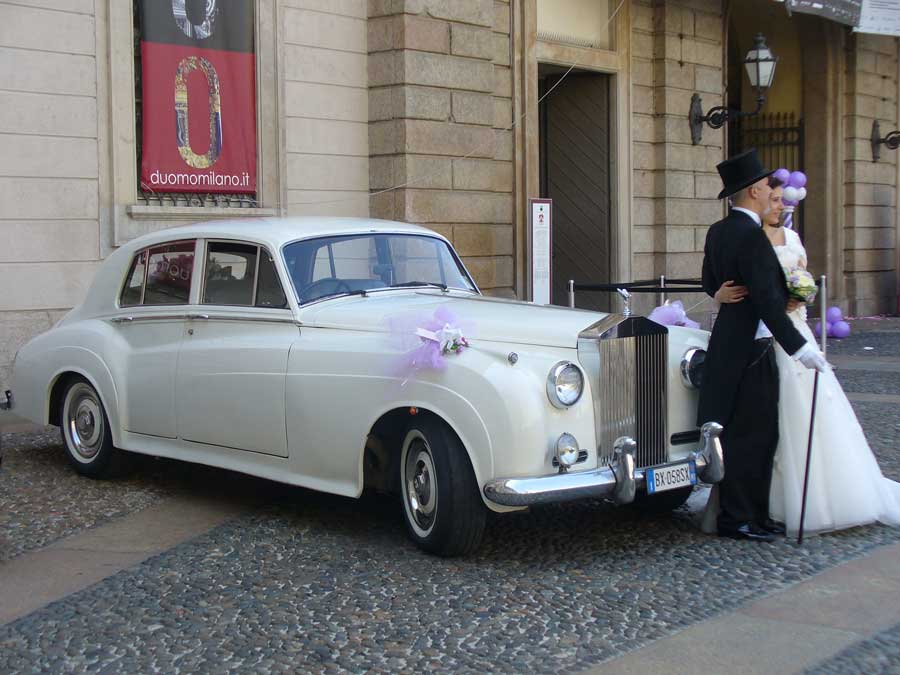 Rolls Royce Silver Cloud – 1955
The Rolls Royce Silver Cloud was a car produced by the British company Rolls-Royce in three series, from April 1955 to March 1966. It replaced the Silver Dawn and was replaced by the Silver Shadow. Also for the Silver Cloud there was the sharing of many mechanical parts of the Rolls Royce models with the subsidiary Bentley. More precisely, the car was very similar to the Bentley S1, except for the shape of the radiator. The design was very different from the pre-war models and was deeply inspired by the Silver Dawn, at least for the first series.
This model was produced from 1955 to 1959. The car was a 5384 mm long saloon. Linked to the model was the Bentley S1. The engine was an in-line six-cylinder and had a displacement of 4887 cc with two carburetors. The transmission was automatic. The frame was a welded steel structure and had a particularly rigid configuration. The construction of the car was still divided between the pressed steel chassis and the aluminium bodywork (the load-bearing body would not have arrived before the Rolls-Royce Silver Shadow).
The brakes were hydraulic, assisted by a mechanical power brake. The suspensions were on the front axle with independent wheels and coil springs, while on the rear axle they had a semi-elliptical leaf spring. Power steering became optional in 1956 along with air conditioning. A 102mm extended version was also marketed. On 18 January 1956 the car was tested by The Motor magazine.
The model used reached a top speed of 165.6 km/h, with acceleration from 0 to 97 km/h in 13.5 seconds. The car tested in the tests consumed 19.5 litres per 100 km. The test cost £5078 including taxes.