The Yellow Beetle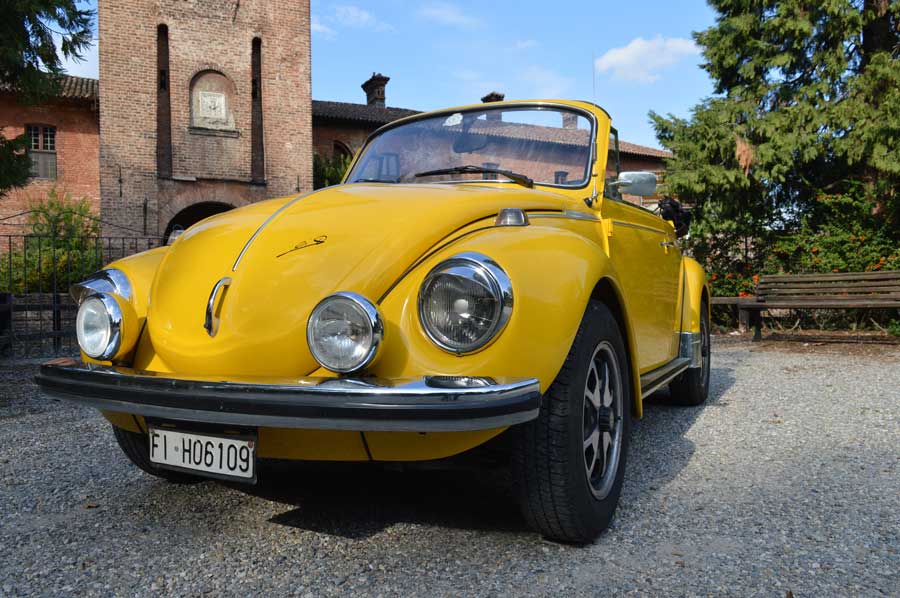 The Yellow Beetle
Known as the Beetle in Typ 1/1302 and 1303 version, this Volkswagen car is one of the most famous cars in the world.
Symbol of the German industrial rebirth after the Second World War, the Beetle was designed to be the car of the people (Volks = people, Wagen = car), suitable for everyone and that required little maintenance.
Later, it became an icon of cultural movements, cinema and stories, and its design became part of the collective imagination, configuring itself as a cultural heritage to be preserved and enhanced.
For this reason, our Beetle Convertible of 1973 is now a much appreciated vintage car and much requested for the rental of cars for weddings in Milan and throughout Italy.
Its production, finished in 2000 in Mexico, has left a few examples of this kind and Autonoleggio Milan offers you the opportunity to rent one for the day of your wedding or your event.
For all those who want to relive a unique experience on a car original and fun, that surprises all guests and allows you to take beautiful vintage photos, our Beetle yellow convertible of 1973 is the ideal solution.
The car is completely restored, safe and functional. Thanks to its extraordinary beauty, the personalized floral decoration and the presence of a professional driver, punctual and friendly, success on the day of your event is assured!